Paranormal Reality Series or Documentary with Bonnie Vent
Photo Courtesy of: Sergio's Photo
Bonnie Vent's Conversations with the Dead
Logline:
Follow Bonnie Vent (a specialist in Inter-dimensional communication) as she directly communicates with spirits in some of the most famously haunted locales in the United States. Find out why these spirit people are there in their own words. Separate fact from fiction with real historical research. Add some science with monitoring equipment tracking everything she does. Finally a paranormal show that is comprehensive and completely real. Can you handle the truth????
Media and Products:
Genesis Creations Entertainment
Historical cases:
Hotel Del Coronado: True identity of the "Beautiful Stranger". She is NOT Kate Morgan
Cosmopolitan Hotel: Cosmopolitan Lady and Cosmopolitan Gambler
Villa Montezuma: Jesse Shepard, Thomas Edison, Psycho-phone device
Celebrity cases:
Michael Jackson: Claims he was murdered and to look past Dr. Murray
George Carlin: Public message regarding his thoughts on dogma.
Marilyn Monroe: Public message regarding life as an Icon
Currently working independently on the Conrad Murray case and the murders at the historic Spreckles Mansion in Coronado, CA (Rebecca Zahau). Headquartered in San Diego, CA but can travel anywhere needed.
______________________________
Breaking News: Zombie Circus is now available as a book on Amazon and other E-Book digital outlets.
______________________________
Zombie Circus - Film
Created by: Brian Zimmerman and Matt Ficner
Directed by: Douglass DeMarco and Produced by: Brad Bowyer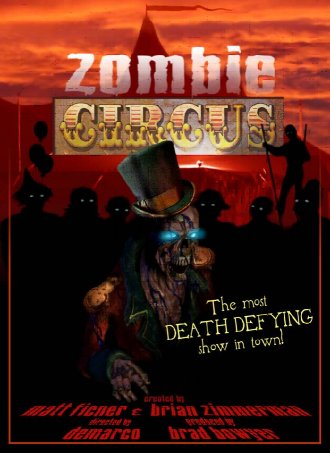 Logline:
Brian Keeping is a young gay mechanic who lives with his grandma and yearns to be an entertainer. Randy is a flaming hairdresser. Steffi is, well your typical fag hag. This group of best friends lives in the most un-PC homophobic town in mid-west America. The traveling circus comes to town and our group of heroes thinks it's their chance to escape but everything goes horribly wrong. Looking for additional funding. Contact Us for more information. Total Budget 5 million.