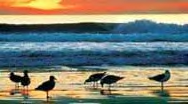 We are located in beautiful San Diego, California.
Mission Statement:
Our mission is to bring you the highest quality products and services at the best possible prices that will benefit and enhance your life and the world around us. We are here to support the entrepreneurial spirit in all of us.
To quote Wayne Dyer: "Don't die with your music still in you."
Genesis Creations Entertainment provides: Celebrity Management, Booking and Publicity Services. Current Celebrity Client List. We work with the best and brightest in their Industry. Corporate Clients
Genesis Creations provides Web Design and Internet Marketing Services with e-commerce. Current Client List. Butch Patrick is currently selling his Beatles collection. He has decided to use Genesis Creations to facilitate the deal. Not only does Genesis provide a web solution but we also use our own proven internet marketing techniques to find collectors interested in bidding on this collection.